Most CGI software is run on the server as the user nobody. When you enable suEXEC, Apache can run CGI software as the user ID of the account owner rather than as the user nobody.
To enable follow these steps:
1. Login to WHM (https://your-ip-address:2087)
2. Select "Service Configuration" from the home screen
3. Select "Configure PHP and suEXEC"
4. To enable or disable suEXEC:
Use the Apache suEXEC pull-down menu to select the appropriate option.
You may choose on or off from the menu.
Click Save New Configuration.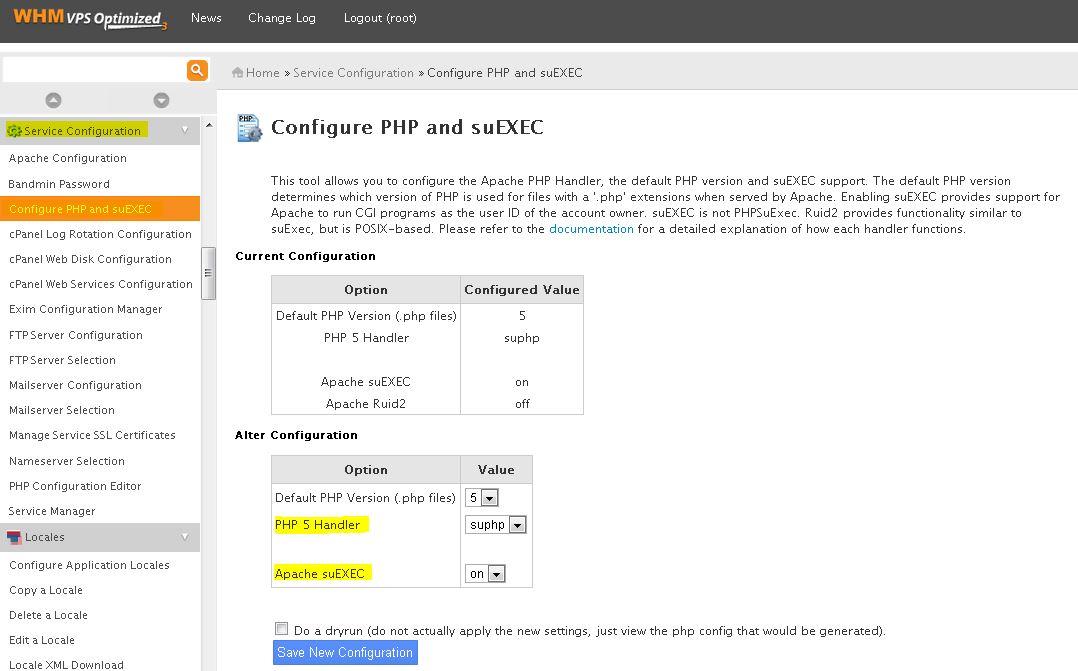 When configuring these options you may use the "Do a dryrun checkbox" at the bottom of the screen before clicking Save New Configuration to simply compile and view the PHP configuration file before you use it on your server.
This can be useful when checking for errors and security flaws before Apache uses this PHP configuration.
You can click Apply Settings on the following page to apply the new settings to your PHP configuration.