FTP Upload Using FileZilla
FTP Upload Using FileZilla
The following instructions cover typical usage of FileZilla. These instructions are only for individuals with a direct Internet connection, via modem or network. If you are behind a firewall or proxy server, the information below may not work. Consult your network administrator for more information.
Requirements:
domain_name.com = Use your own domain name.

168.144.xxx.xxx = Use your own IP number (If your domain name is not pointing to our name servers yet)

username = Use your own username

password = Use your own password
Connecting to Your Web Site
Start FileZilla.

Click on the File menu option and select Site Manager.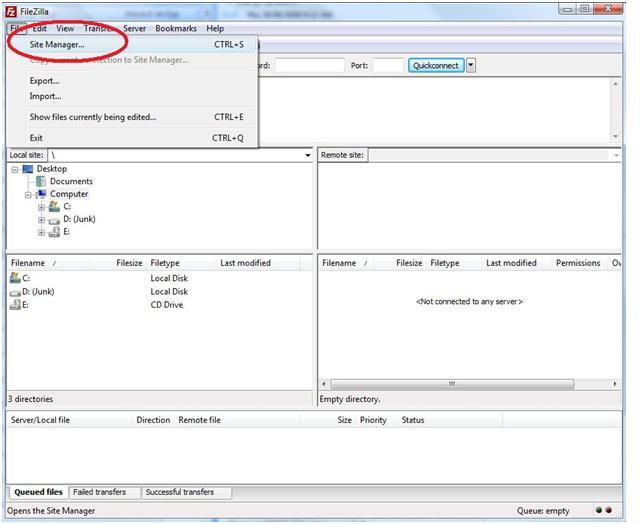 Click on My Sites and then click the New Site button in Site Manager window.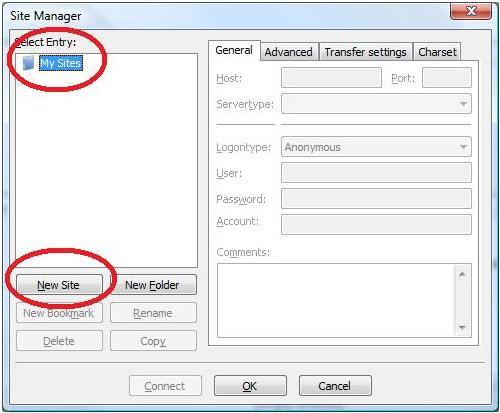 Complete the fields in the Site Settings window.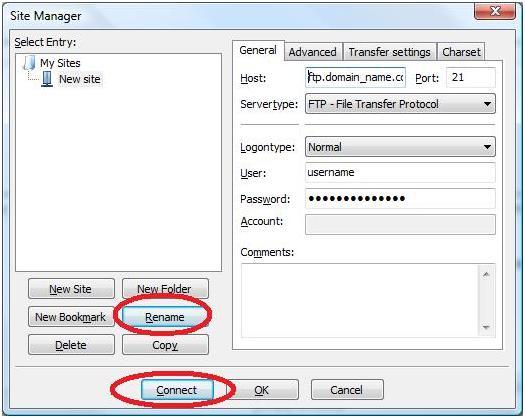 Click the Rename button and choose a name for your site – This is a method of identifying the connection. It will appear in the left most box of the connect window.
Host - The domain_name.com * , for example: ftp.domain_name.com

Port - 21

Servertype – Leave as FTP – File Transfer Protocol

Logontype – normal

User – Your administrator username.

Password - Your administrator password.
Click the Connect button.
Uploading Files to Your Web Site/Downloading Files from Your Web Site
The FileZilla main window, which is used to transfer files to and from your Web site will display.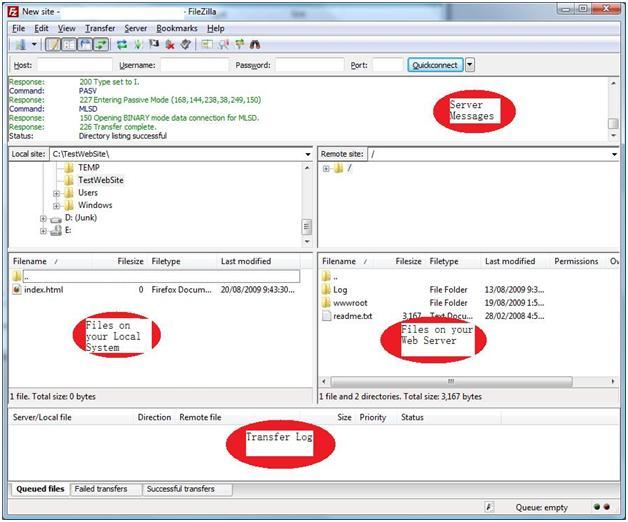 The left frame is your local files list.

The right frame is your Web server files list.
Locate the files and/or folders that you wish to upload to your website.

Select the files you wish to transfer.

Drag the files from the Local System side of the program to the Web Server side. Depending on the speed of your connection and the sizes of the files you've selected, this can take a couple of seconds up to several minutes. Please wait until the Server Messages window tells you that it is done before performing any more commands.
There are many more options available in FileZilla. See the software's documentation for more information about advanced options.
NOTE: The instructions above assume that software has been installed correctly on your system. When transferring files via FTP, do NOT overwrite or add any files to a folder with a "_" prefix like "_vti_scripts". These folders are used as part of the FrontPage Extensions. Modifying anything in those folders can corrupt the FrontPage Extensions.