Moving files to and from your VPS can be a pain. Some people use online transfer services such as Dropbox and some people use FTP clients to transfer their files, the problem with these methods? The both require you to install additional programs to transfer the files, but there is a simpler way to do it. Using remote desktop connection you can move your files freely between your VPS and any computer, no need for additional programs or confusing FTP information, and only requires a few extra steps when connecting normally to your VPS.
Connecting to your Windows VPS
To connect to your Windows VPS you are going to have to run Remote Desktop Connection from your windows computer. Once you've launched the Remote desktop Connection Client you need to enter the IP address of your virtual server. Your account welcome email that you received once your account was activated will have the IP address listed that you need to use. You can find it in the "Remote Desktop Settings" portion of the email.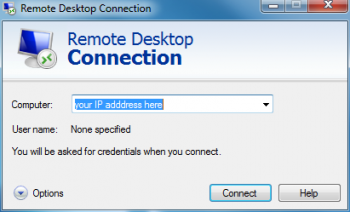 Before you connect you will have to open up the Options tab. On the Local Resources tab under the Local device and resources you will find the "more.." button. This is what you will use to move the files from your computer to your VPS.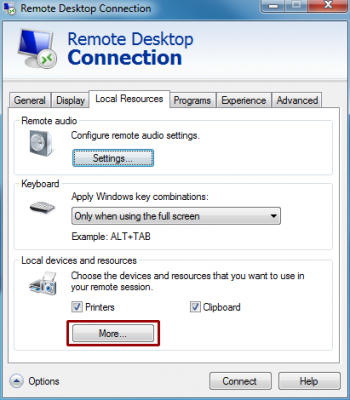 Here you will find all of the available drives on your computer that can connect to your VPS. When you select a drive it will be loaded when you connect to the VPS, doing this will give you full access to the loaded drive(s).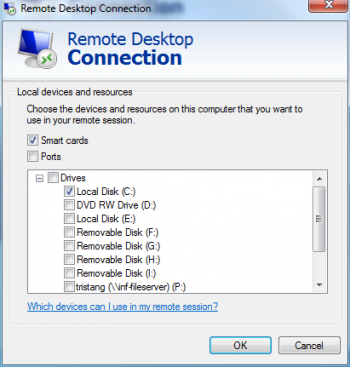 Select the drive(s) that have files to be moved to the VPS. If the files are saved on your desktop than the drive you will want to load is the main drive or the C: drive. When you have finished selecting your drive(s) you can continue to connect to your VPS.
Once you have connected, go to My Computer where you will find the drive(s) that you have selected.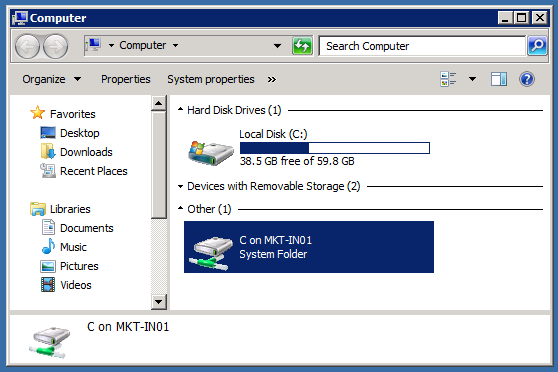 Open the drive and navigate to where you keep the files for VPS. Once you have found the files you can just copy them over to the hard drive for the VPS. Moving files from the the VPS to your computer is just as simple. Just copy the files you want to move and paste them to the loaded drive.