Parallels Plesk Panel 11 end-user series
How to manage your domains' DNS zones in Plesk
DNS Zones control the way your domains and subdomains work. Plesk gives you full control over your DNS zones, assuming your hosting plan grants access to this feature.
1) To access your DNS zones, go to websites & domains.

8) Click ok to submit the page.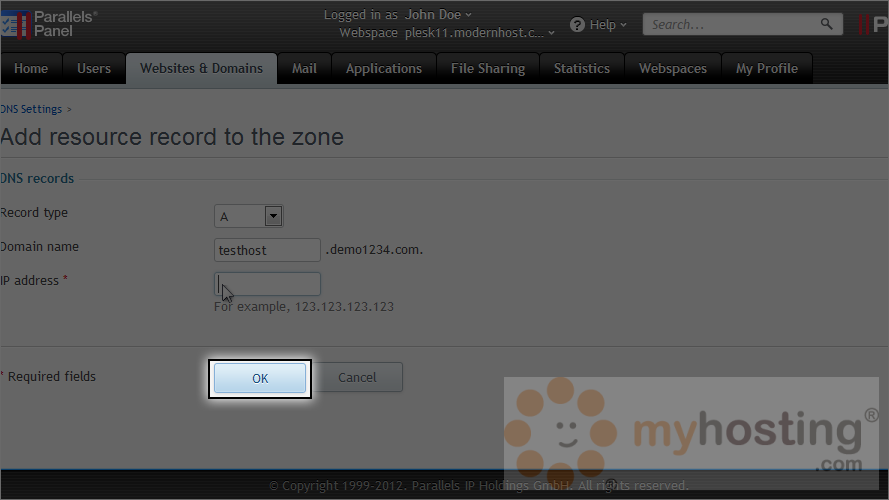 9) The DNS record has been created, but not yet saved to the live DNS zone used by the server. Click update to apply the changes to the DNS zone or click revert to abandon the changes.
10) Click update.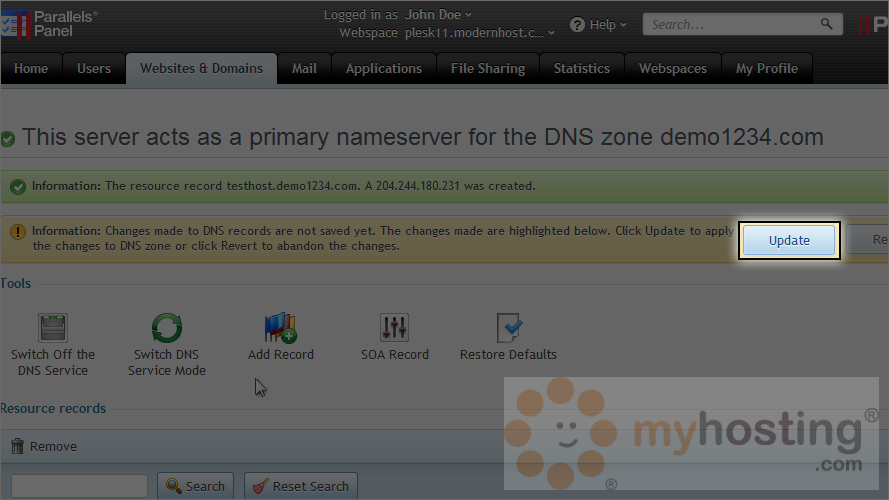 And now the changes have gone live.
Below, you'll find a list of all the records in this domain's DNS zone. You may need to edit these at some point.
Here's the record we just added.
You would click on an entry's link to edit it.
11) To delete one or more DNS records, click the checkbox next to each...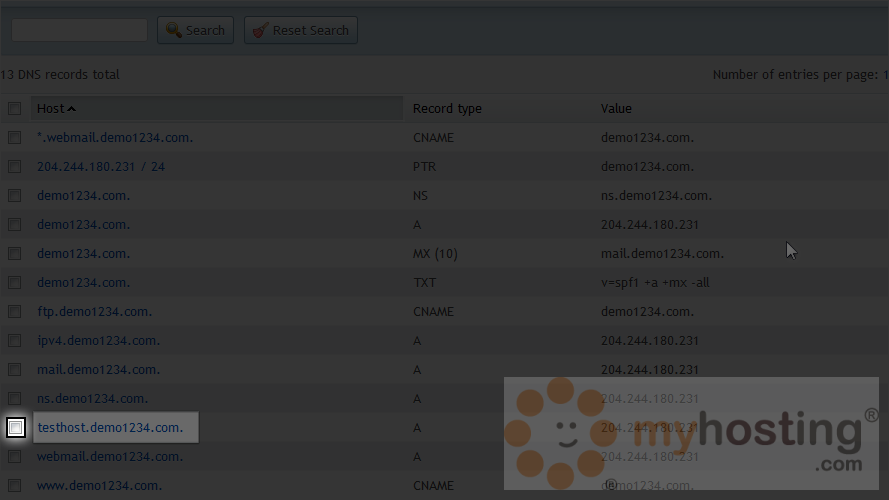 12) And then click remove.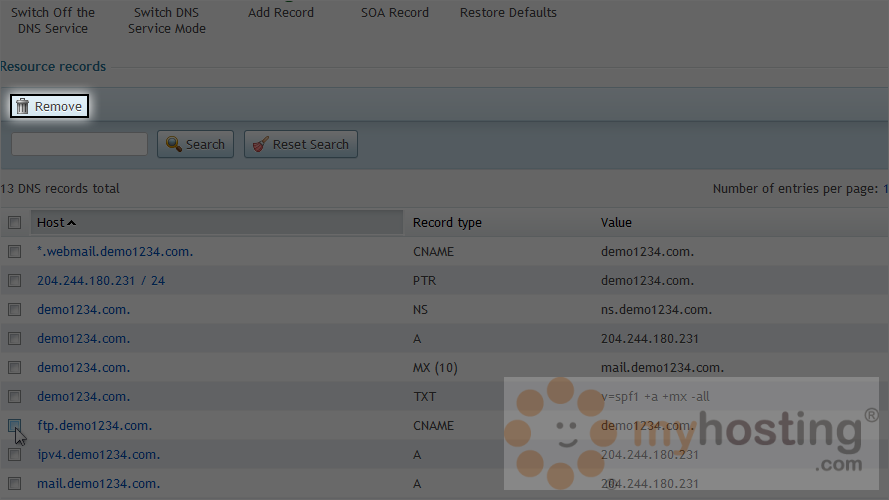 13) Confirm the removal, then click ok.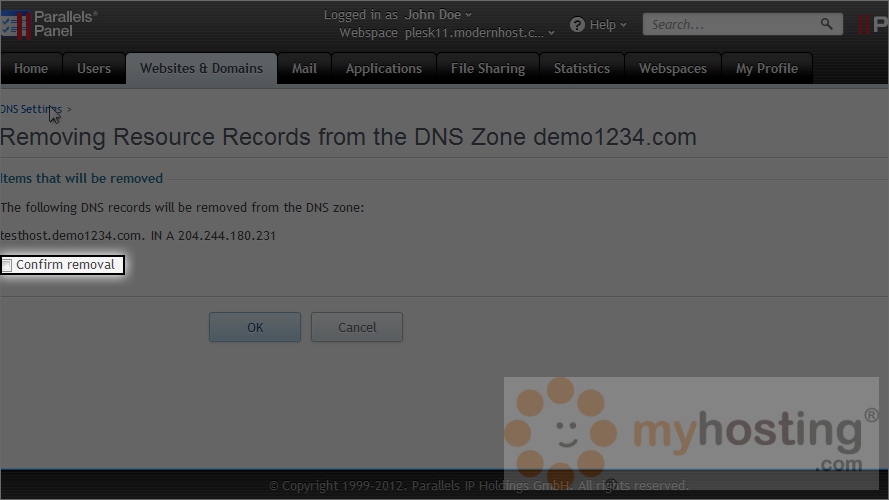 14) Click ok.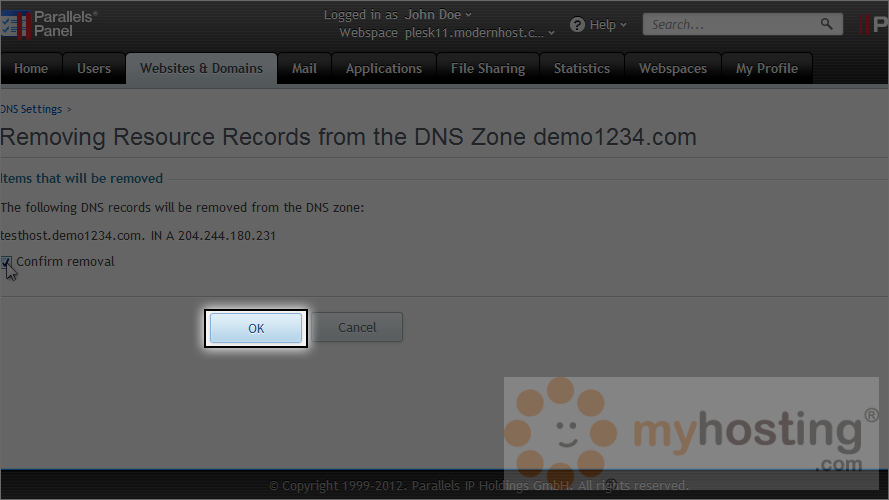 Again, you will need to click update or revert in order to apply or abandon the changes.
15) Click update.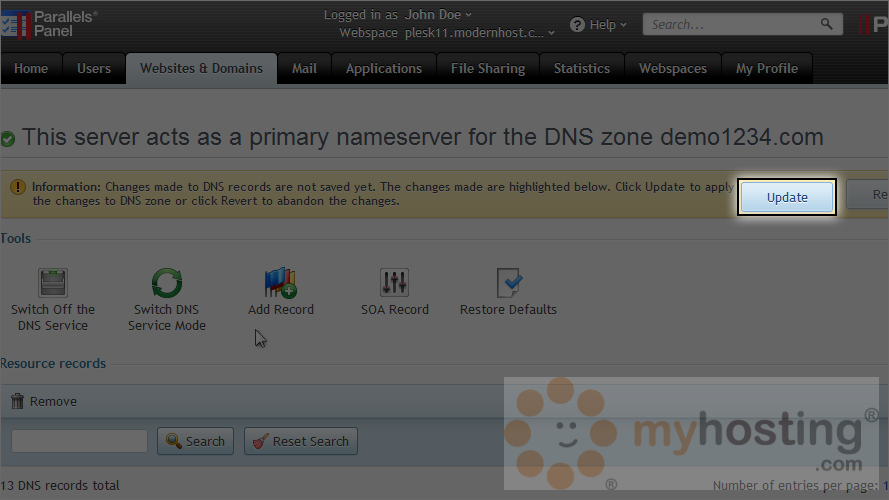 This is the end of the tutorial. Now you know how to manage DNS zones in Plesk.