How to create an auto-responder in cPanel for VPS (RV Skin Blue)
Click here for a video tutorial
How to create an auto-responder in cPanel.
This demo assumes you've already logged in to cPanel.
Now let's learn how to create a new email auto-responder.
1) Click Auto-Responders.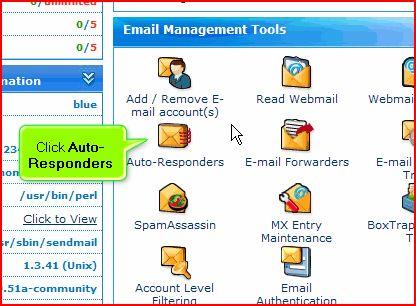 2) Click Add AutoResponder.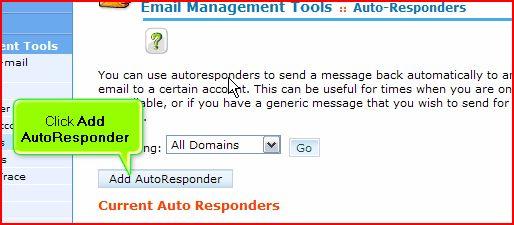 3) Scroll down.
Here's where you create a new auto-responder.
4) Enter the email address for which you want to create an auto-responder.

If you have multiple domains (either add-on or parked domains), be sure to select the correct one for your auto-responder.
5) Enter the From details as you want them to appear in the From field of your auto-response.

6) Enter a Subject here.

If you experience any issues, you may wish to click here and select us-ascii.

You have the option of sending your auto-responses in HTML format. By default, it will be sent in Plain Text.
7) Enter the body of your auto-responder in the box.

8) Click Create/Modify.

That's it! The autoresponder has been successfully created.
9) Click Go Back.
From here, you can create additional auto-responders, edit existing ones, or delete them altogether.
This is the end of the tutorial. You now know how to create an email autoresponder in cPanel.