Dovecot
Dovecot is an open source IMAP and POP3 email server for Linux/UNIX-like systems, written with security primarily in mind. Dovecot is an excellent choice for both small and large installations. It's fast, simple to set up, requires no special administration and it uses very little memory. It is Mail server software designed for optimal security.
To Enable Dovcot
1. Login to WHM,
2. Either search for "Dovecot" in the search field, or go to "Service Configuration" and select "Mail Server Selection"
3. Make sure Dovecot is "checked" making it enabled.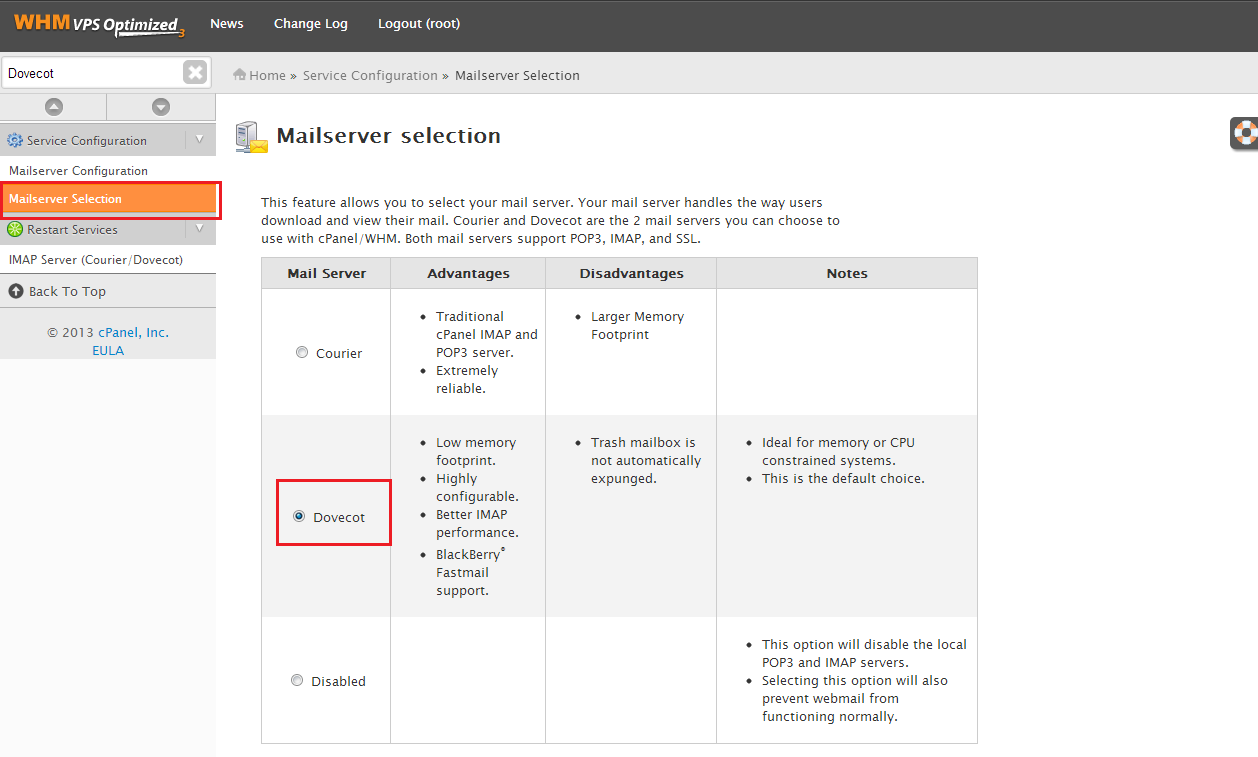 How to configure Dovecot:
1. Dovecot can be configured within WHM under Mailserver Configuration
4. After making changes scroll to the bottom and click "Save"