Goal
As you know, you need to have a domain name in order to truly have a web presence of your own. We offer domain registrar services which will allow you to register and manage domain names as necessary. We offer a numerous TLD for registration; if you want to see a list of them go to this URL: https://myhosting.com/domain-names/domains-pricing.aspx
Register the domain
First, log in to your Control Panel at http://manage.myhosting.com and select All Domains from the subscription drop-down list on the upper right of the page. This will usually be the last item on the list.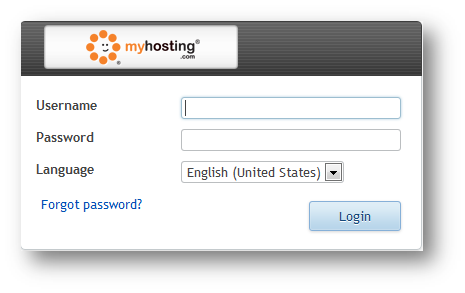 There you will find the domain management tabs as shown below:
Register New Domain
Click the Registered Domains tab if you want to register a new domain name not already registered on the Internet. There you will see a list of the domains you have registered with us. Use the sub tabs to click on the Register New button

Now enter the domain name you want us to register for you, and we will take a look to see if it is available to you.

When the scan is complete you will see a list of possible registrations, it will include the one you requested as well as others that may be available. Search the list for the domain you typed, and see if it has an available status next to it.

Put the check on the left of the domain name you want us to register and click Next. Now you will have to choose your registration period. These periods are on a minimum yearly basis. This is the norm for all domain names regardless of registrar provider.

Finally, you will be required to assign the registration to an existing subscription. If you only have one it will be easy to find; if not, simply make sure you assign it to a subscription that will be hosting the domain services as well. Click Next once you have chosen an option.

Now you will see your invoice – it is best to review it to ensure you are aware of the charges – and then click on Place Order to complete the process. Registration should only take a few minutes, and you will receive an email notification once the registration is complete.
Existing Domain
If you have already registered your domain name and you wish to use it with our servers, you can add it to our system and use it to its full potential.
Make sure you have All Domains selected in your subscriptions drop-down list on the upper right and then click on the Hosted Domains tab up top. There you will find Add Existing Domain Registered Elsewhere.

Fill out the information on the form. With regards to the Web Hosting, you will be able to assign a hosting type on the subscription you chose under Domain. The same applies for Mail Hosting.
Once you are done, click next and the system will set up services according to what you have chosen. You will be required to either update your DNS records manually if your domain is not using our nameservers, or you will have to point your domain to our nameservers; they are below:
Ns.myhosting.com
Ns1.myhosting.com
Ns2.myhosting.com
Conclusion
Now you can set up any domain, either registered or not registered, with us in our registrar with another registrar. No matter the scenario, we have a solution for it.