Goal
This guide will show you how to configure your domain name with us. If you wish to transfer your domain to our registrar, please see the Transfer Domain Name guide. This is only to configure an existing domain name without hosting services so that it can be used for either website or email hosting.
Adding the Domain
First let's go to the Control Panel at https://manage.myhosting.com. Log in to your account and then choose All Domains in the upper right drop-down menu.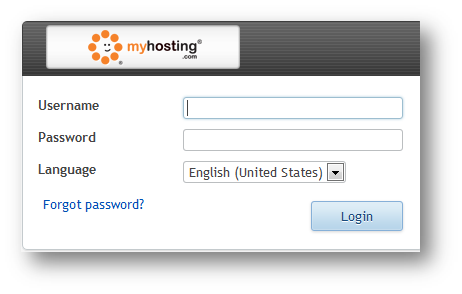 The following tabs will be available when you click on the Hosted Domains tab up top:

There you will see a list of your domains with us if you have already added one. If not, simply click the Add Existing Domain Registered Elsewhere option, as shown below.

You will now be presented with a form to fill out, as shown below. In this form fill out the required Domain and choose a subscription.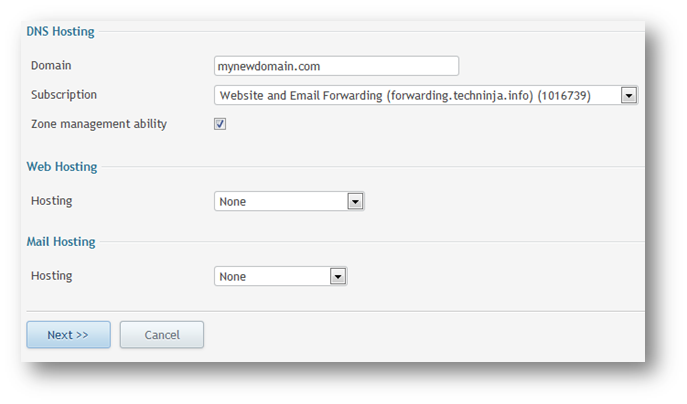 You can choose a Web Hosting subscription and a Mail subscription at the same time, so you can choose them now.
Once you have completed the change and click on Next, the system will show you a summary. Take note of your Name servers as you may want to update your registrar to these values for your domain name.

Conclusion
Once this is done, you will have the ability to create DNS records for your domain. If you have added web hosting, you will see the domain listed under the Website tab so that you can start updating your site. If you added mail hosting, that domain will be available to create email addresses for.