Installing LogMeIn Service on Windows Virtual Servers
It is possible to use the LogMeIn service to connect to your Windows virtual server. To set this up you will need create an account with LogMeIn and then download and install the software onto your virtual server.
Run the setup file from your virtual server. Press the NEXT button on the first message window.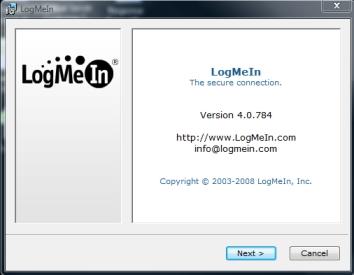 Next press the I AGREE button to agree to the software's terms and conditions of use.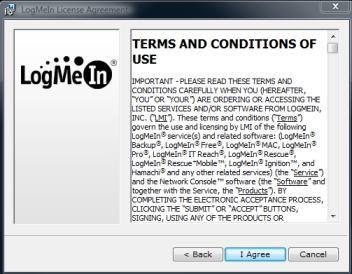 Choose the TYPICAL setup and press the NEXT button.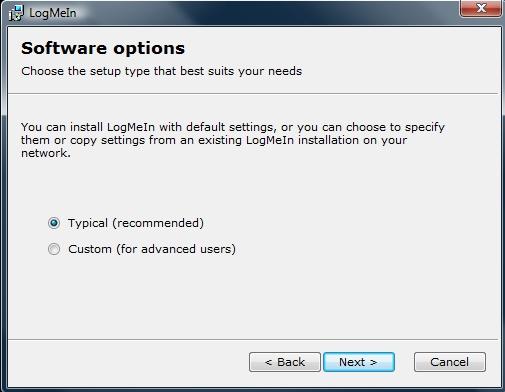 Choose a name for the connection such as "My Virtual Server".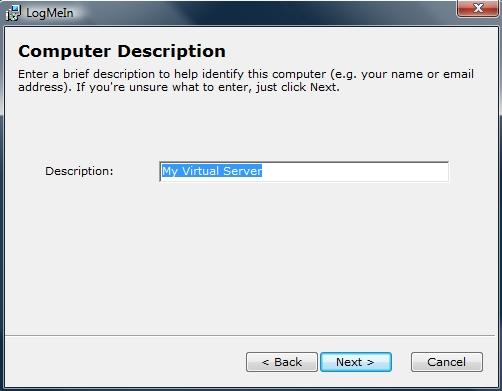 Next enter your LogMeIn credentials and then choose the type of account you are setting up. In the example shown we are setting up a LogMeIn Free account.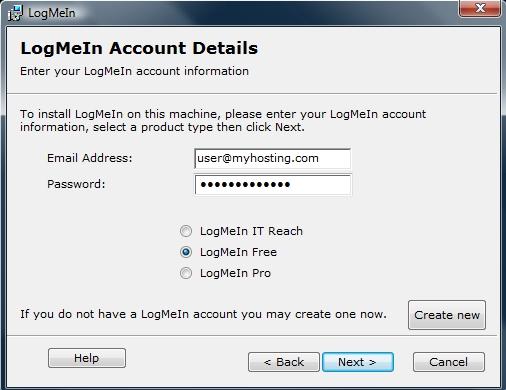 The next step allows you to choose the location on your server to install the software. The default location (C:\Program Files\LogMeIn\) is fine to use. Press the NEXT button when you have chosen the installation location.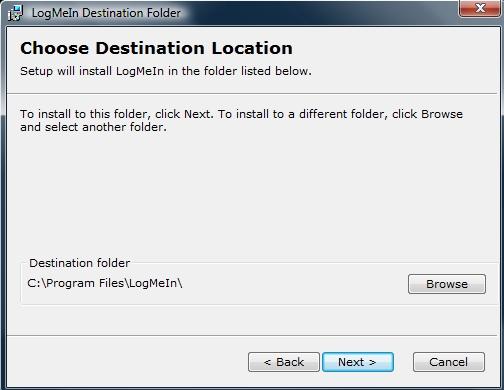 The software will then install onto your server.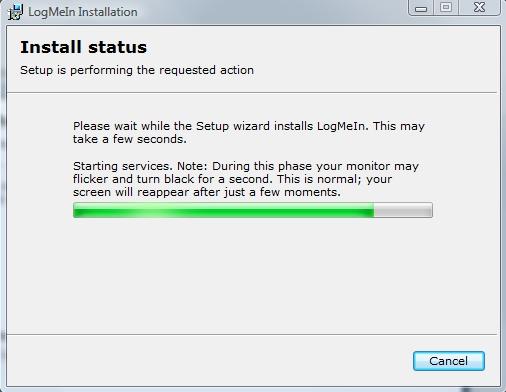 When the installation is complete press the FINISH button.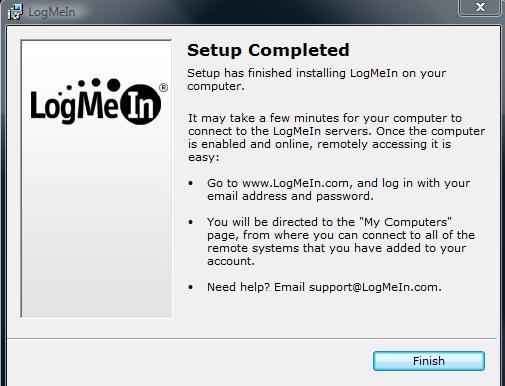 Connecting to Windows Virtual Servers Using LogMeIn Service
Once you've installed the LogMeIn service on your Windows virtual server you can make your connection to your server by following the steps listed below.
Once you're logged in you will see a list of the computers linked to your account. Click on the computer name that you created for your virtual server.

Enter your virtual servers admin login credentials to log into your server.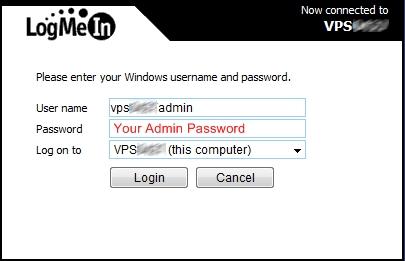 Once you're connected click on the REMOTE CONTROL icon to start controlling your server.

The next step is to send the CTRL+ALT+DEL command to the server. This can be done by pressing the CTRL+ALT+DEL icon at the upper right-hand corner of the screen.

If you receive the connection alert message that LogMeIn can log in for you without having to type in your password all you need to do is press the LOGIN button.

If you do not receive the connection alert message you will need to enter your virtual server's administrator password to connect.