Enabling IIS 6 Scripting Tools for IIS 7
By default the "IIS 6 Scripting Tools" role service is not installed when your Windows Virtual Server is setup. You can enabled them if you're looking for support for your scripts that use ActiveX Data Objects (ADO) or Active Directory Service Interface (ADSI) APIs. To enable the IIS 6 scripting tools for IIS 7 you'll need to do the following.
Remote Desktop into your server.
Once you're logged in click on the START button and then right-click on the Server Manager icon. This will pop up a list of options. Click on the "Run as administrator" option.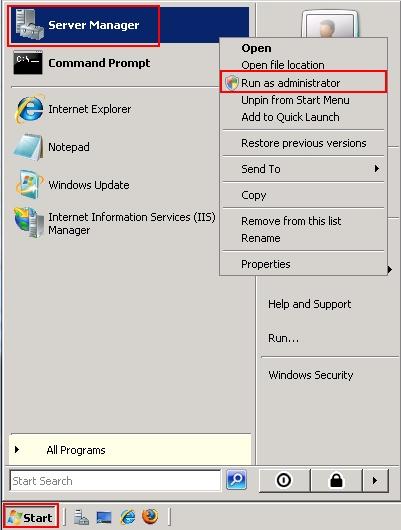 Next click on the ROLES item in the left-hand side of the window. Then on the right-hand side of the window click on the "Add Role Services" link.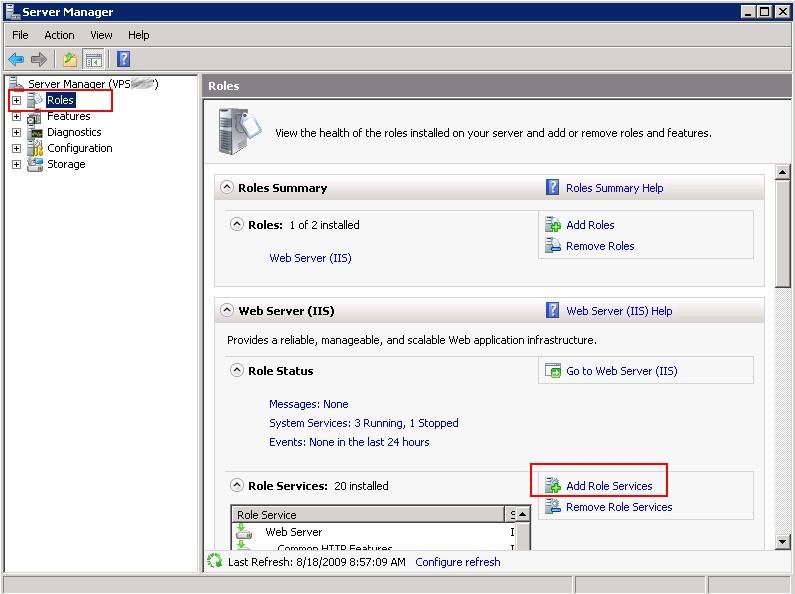 Scroll down through the available role services until you get to the bottom of the list. There you will find a section related to IIS 6. Check the checkbox beside "IIS 6 Scripting Tools".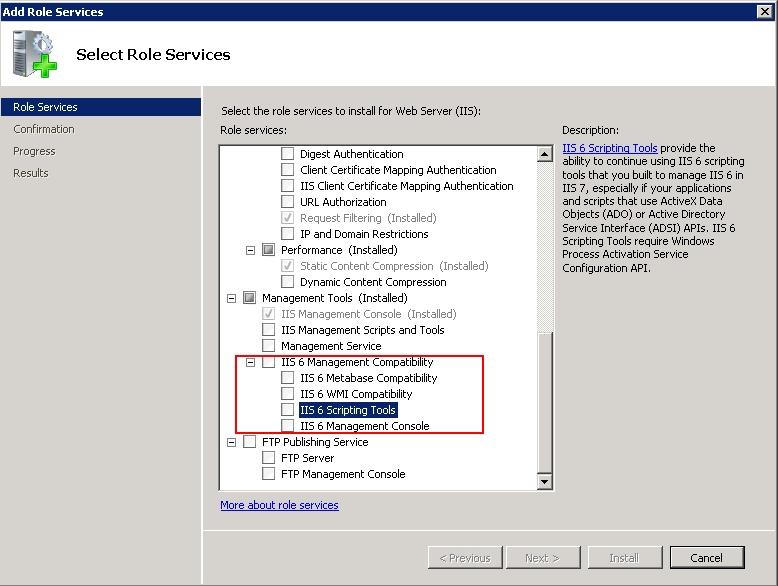 Once you check the checkbox a message will pop up to let you know that you need to add some additional role services are installed. Press the "Add Required Role Services" button to continue.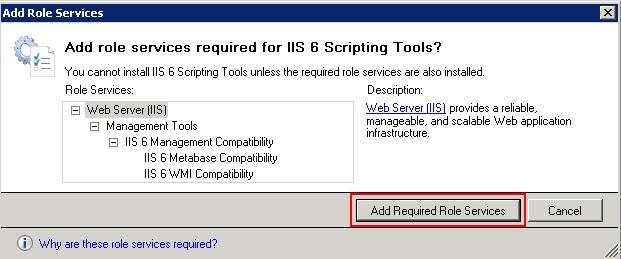 The required role services will be checked off. To proceed with the installation press the NEXT button.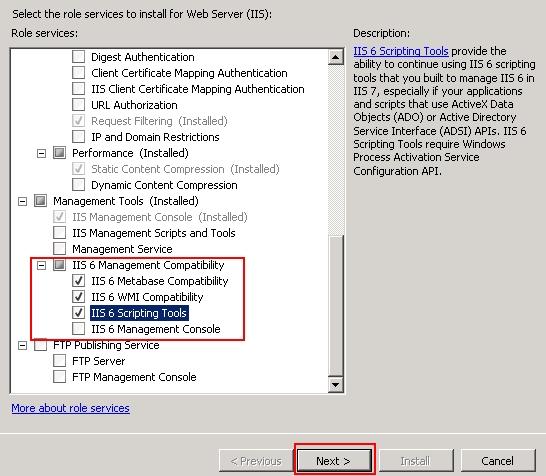 Press the INSTALL button to continue.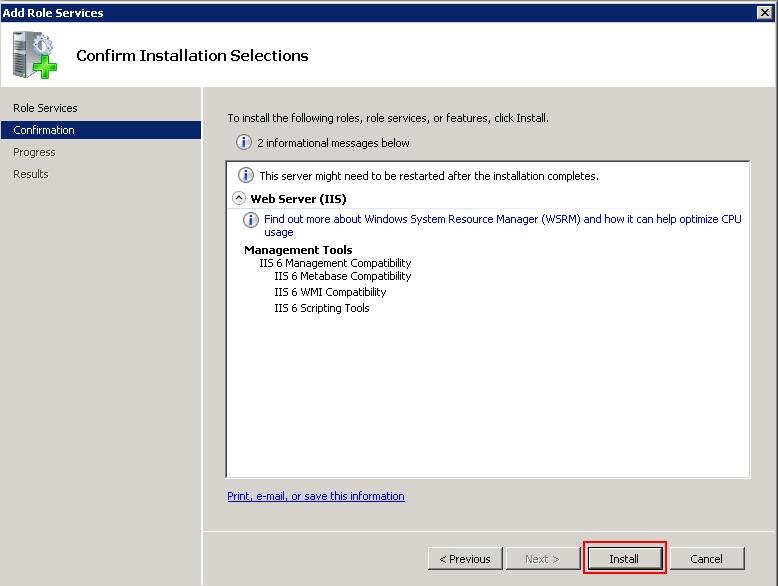 When the process is done you should see a "Installation Succeeded" message. Press the CLOSE button to finish.