OpenVPN VPS: PPTP VPN Server
Recommended setup of your VPN service is using to use OpenVPN for greatest security. See: OpenVPN VPS - Getting Started Guide
As of Jan 14th 2013, myhosting.com's OpenVPN VPS template includes a secondary PPTP server. This enables you to quickly connect to your VPN VPS using nearly any device (most devices support PPTP natively) include a mobile device including iPhone, iPad, Android and many more.
WARNING: It is highly recommended that you use OpenVPN clients to connect to your VPN VPS as it is much more secure. Unless you're using a mobile device or a device that does not support OpenVPN, it is highly recommended you consider OpenVPN instead to achieve a much greater level of security in terms of encryption of your data.
See our OpenVPN Getting Started Guide for details >>
Mobile PPTP VPN Server Setup
If you did not order the myhosting.com OpenVPN template, then you'll need to install and setup PPTP manually. See details on here.
After receiving your VPS, there are a few things you'll need to do to setup your PPTP server.
Set your PPTP VPN User Password
Your PPTP VPN already has a user created, but for security reasons, the password is randomized. As such, you'll need to reset this password.
Log into Webmin to manage your PPTP VPN Users and Settings
1) Log into Webmin, Webmin is installed on your VPS and you can access it using a browser. All of the login details you require can be found on the "VPS Management" tab of your control panel.
a. Log into: https://yourIPaddress:10000 using the below information.
(Be sure to replace "yourIPaddress" with your VPS IP address found in your panel)
i. Username: root
ii. Password: **found in your control panel (see screenshot below)**



2) Tap "VPN"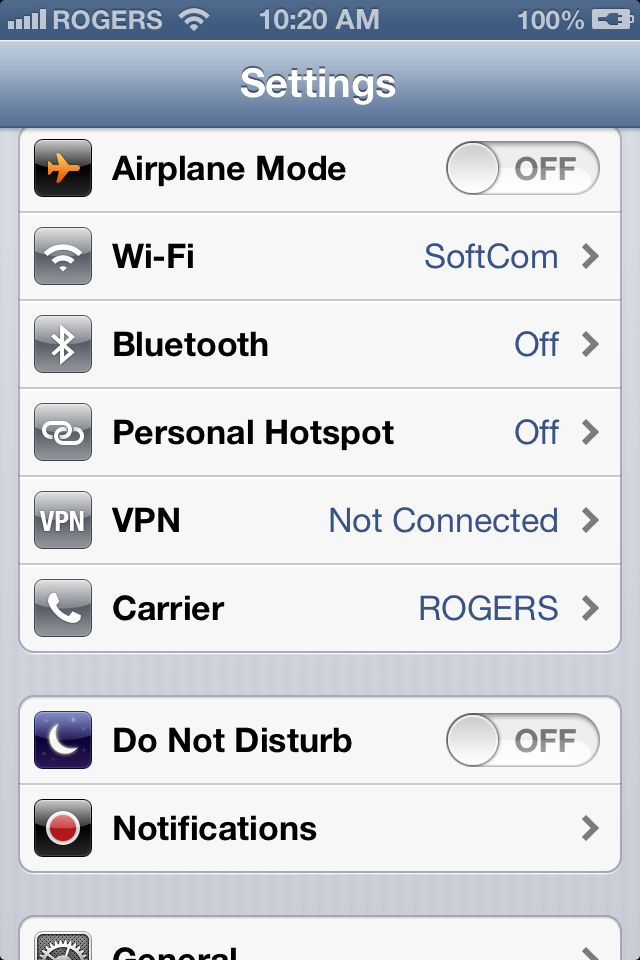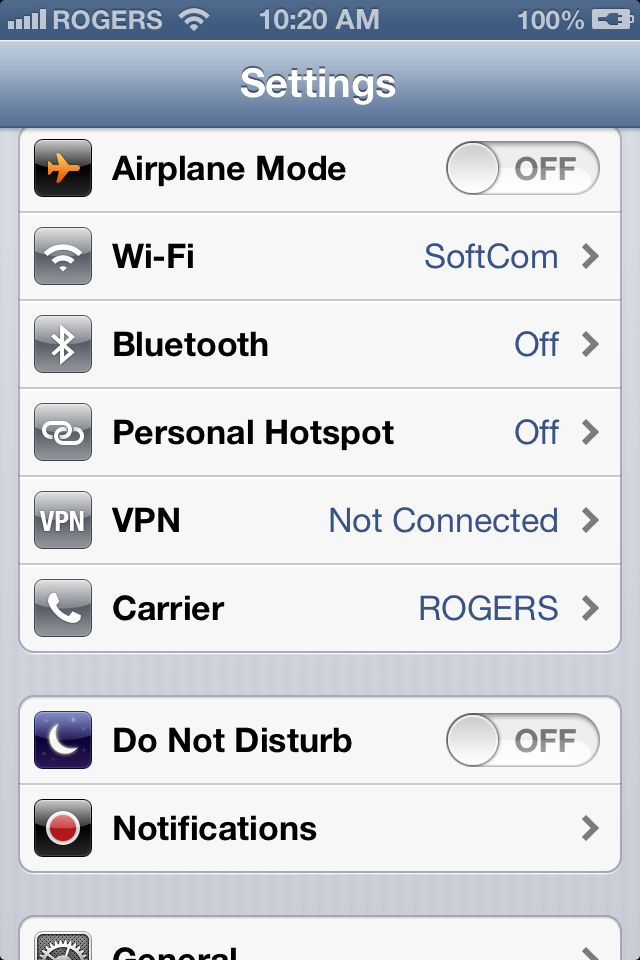 3) Tap "Add VPN Configuration…"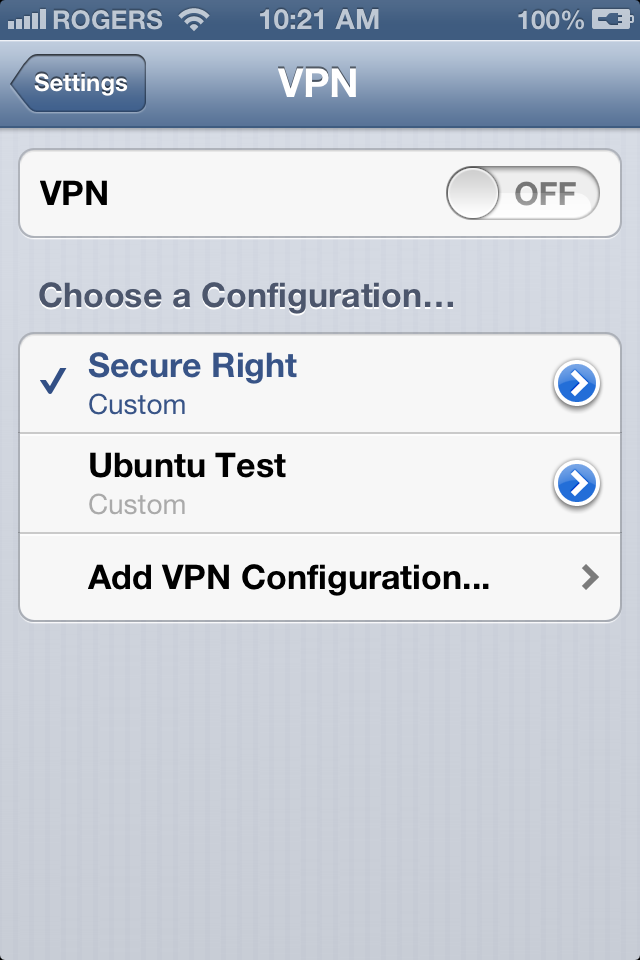 4) Enter your VPN connection details:
Description: **Anything you wish to name the connection**
Server: **your VPS IP address**
Account: vpnuser
Password: **the VPN user password you created during setup. If you don't remember you can repeat the instructions above to reset it**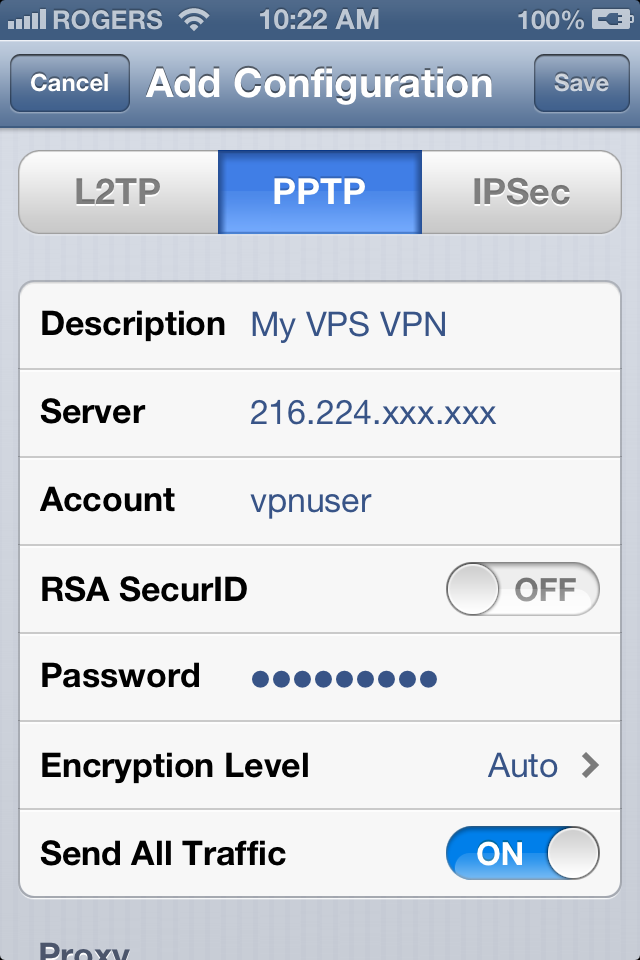 5) Save your configuration by tapping "Save" at the top right.
6) Your new connection should now be selected, if it is not tap it to select it.
7) Tap the VPN toggle to initiate the connection to your VPN. After a few moments, the connection should succeed and your screen should appear as below!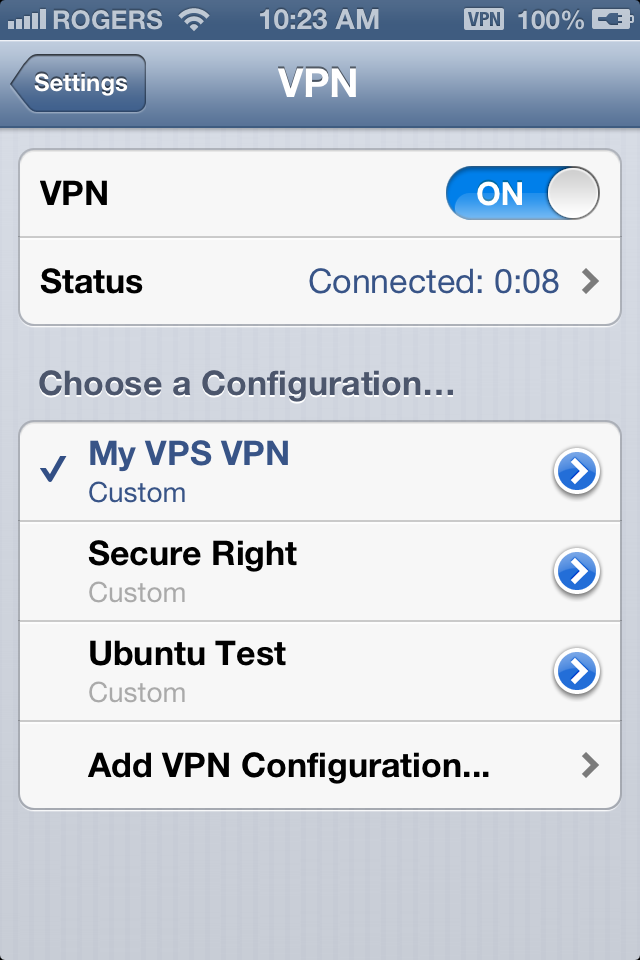 8) To test your connection, open up Safari or Chrome on your iPhone and perform a google search for "my IP". Google should then inform you of the IP you are connecting from. This IP should match that of your VPS with myhosting.com.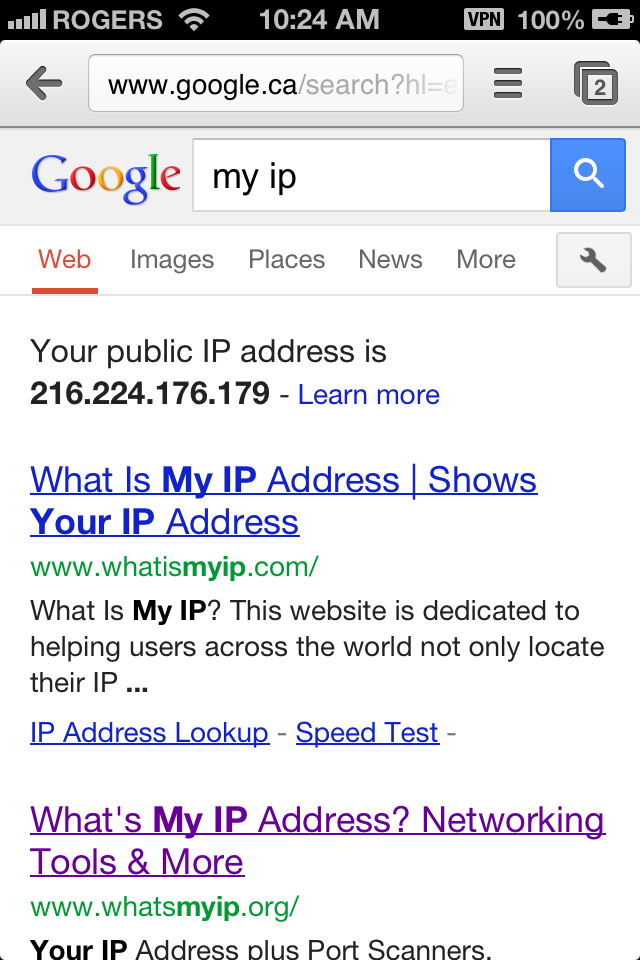 You have now completed your VPN connection! Browse at will good sir or madam!