Reprovisioning your VPS
If you want to reprovision your server, undoing all the changes that you have made, and starting off from a fresh install, please see the instructions below.
Windows
It would need to be done manually from our end. Please contact our Support Team via phone or by sending an email to support@myhosting.com.
Linux
With all of our Linux servers, you are able to reprovision the server yourself from the VZPP ( Virtuozzo Power Panel).
Login to the control panel at https://manage.myhosting.com

Select VPS Management

Click one of the two links at the bottom that states: 'Login to VZPP'

Continue to the Panel by adding an exception in your browser

Select Maintenance from the Management menu on the top-left

Click on 'Prepare to Reinstall', Stop the Virtual Environment and Refresh the screen to see the status.

For a clean reinstall, you should 'Drop the existing container contents' and 'Drop the password database', Enter in your new root password in the fields below.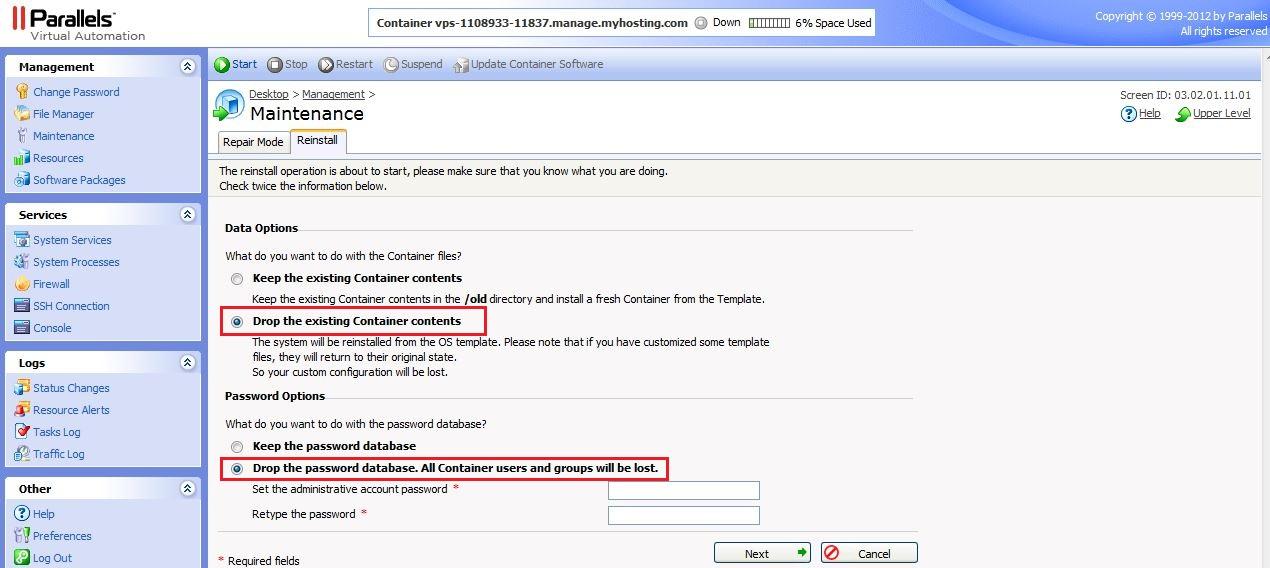 Continue with the Reinstall

It can take between 15 to 60 minutes, and you can keep track of the progress through the status window.