CloudFlare Protection for Shared Hosting
Overview
CloudFlare protects and accelerates any website online. Once your website is a part of the CloudFlare community, its web traffic is routed through our intelligent global network. We automatically optimize the delivery of your web pages so your visitors get the fastest page load times and best performance.
Steps To Enable CloudFlare
1. The resource must be ordered.
To order the resource, go to the Accounts tab > Subscriptions > Shared Hosting Subscription > Resources > Upgrade Resource Limit > Cloudflare > ON
This resource is free to upgrade to and Cloudflare offers a free account signup with limited capabilities.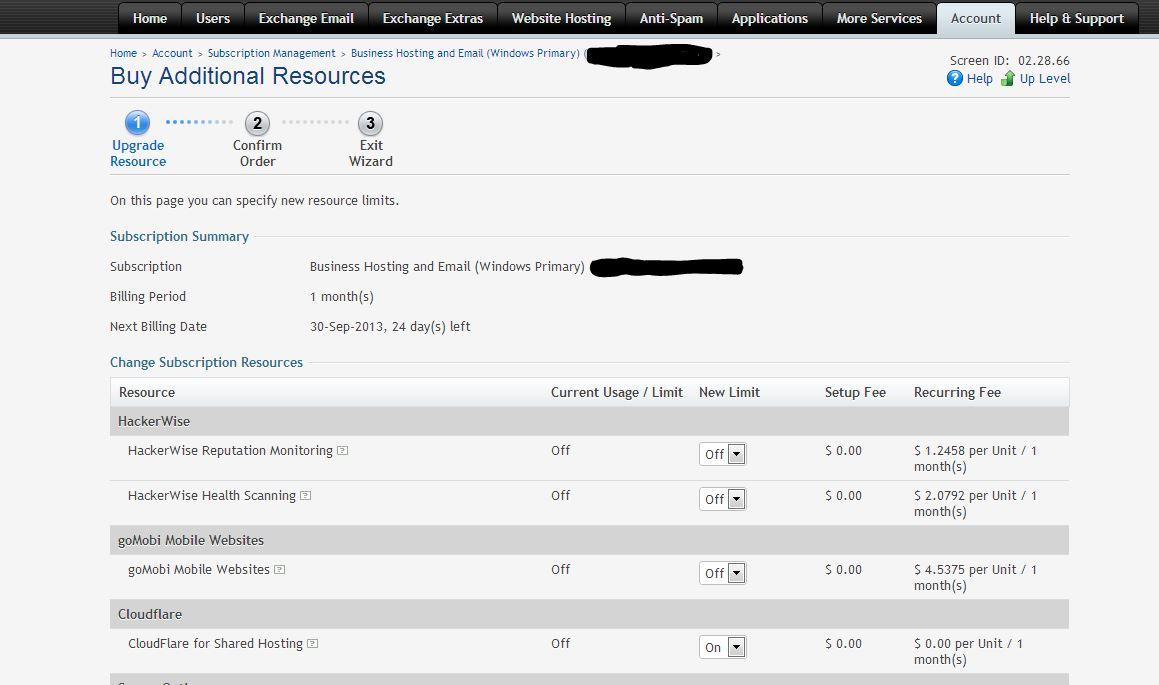 2. After the order is completed, you may need to log in and then out of the control panel.
3. Login to your control panel and click on the "Application" tab at the top.
4. Click on "Install New Application"
5. Click on "Cloudflare"
6. Select the domains you would like to have setup with Cloudflare protection and click "next" at the bottom,
7. Enter a Cloudflare username, email, password, and also any sub-domaind you want included. (Customers with existing accounts at CloudFlare.com can authenticate with the email address and password on their existing CloudFlare account.)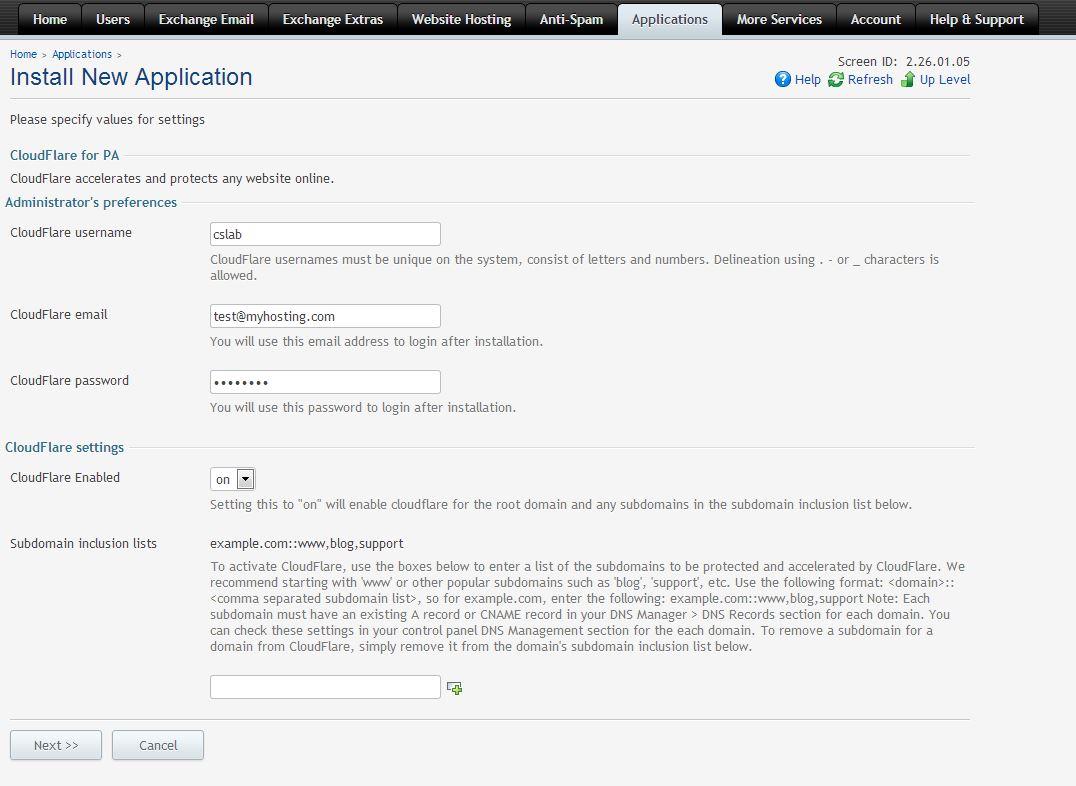 8. Click on Next to review the settings, and click Finish.
FAQ:
http://www.cloudflare.com/hosting-partner-launch#page=training