Office 365 seats can be added to or subtracted from existing subscriptions through the Customer Control Panel. Follow the instructions below to change the number of seats in an existing Office 365 subscription.
1) Click the Control Panel link at the top, right-hand side of the Marketplace page to log in to the Customer Control Panel.

2) Navigate to the Account tab.
3) Click Buy Additional Resources.

4) Select the O365 subscription that needs to be updated and click Next.
5) Click the + or – signs next to the number of users to increase or decrease the number of seats in the subscription.
Note: The number in the New Limit field indicates the new total number of seats.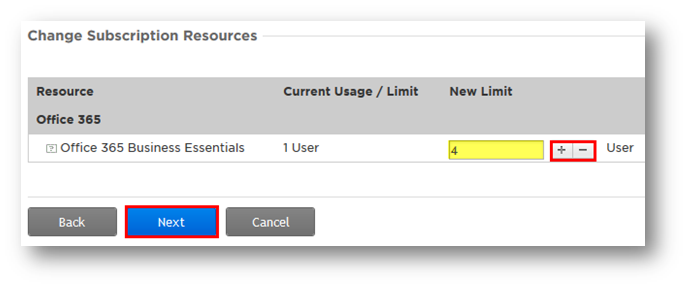 6) Click Next when the required new number of seats is displayed.
7) Confirm the order details and click Place Order.
When provisioning is complete, the new number of users will appear next to MS Licenses in the Office 365 tab.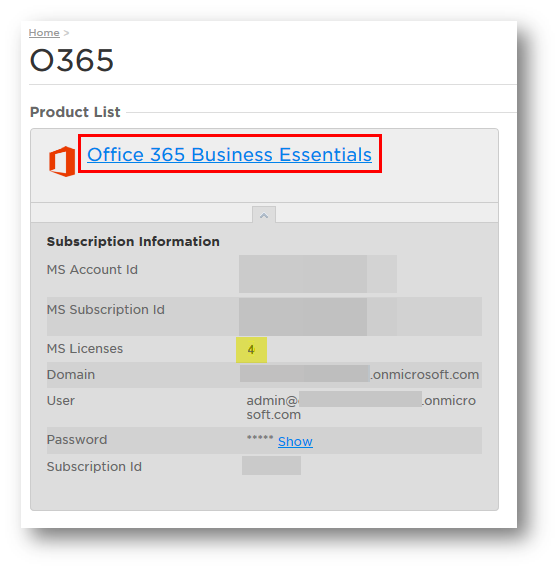 Now that additional seats have been provisioned on the subscription, they can be assigned to user profiles in the Microsoft customer-level admin portal.