Creating Subdomain
With OnCloud
1. Login at https://manage.myhosting.com
2. Click the All Domains in the drop down menu, and click Hosted Domains.


3. Enter all necessary information for the subdomain you wish to create.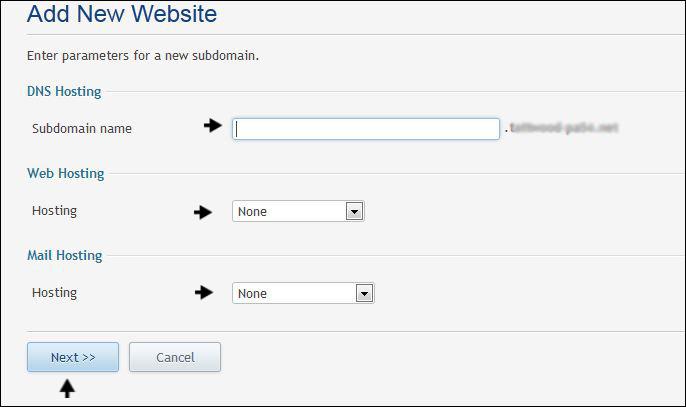 4. Click Finish to add the subdomain
At Myhosting.com
1. Go to http://myhosting.com and click on the Domain Names tab.


2. Next, click Transfer Domains.


- Enter your subdomain and then click Check Availability.
3. Select the option which allows you to use your existing domain and then click Continue.


4. Specify the length of your subscription and click continue.


5. Fill out the customer information page and then place your order.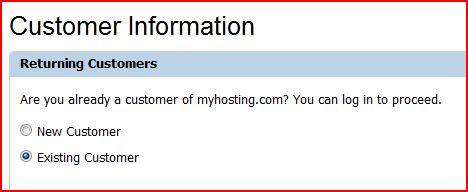 With Plesk
You can learn how to add a domain to Plesk here: Adding Domains to VPS with Plesk
1. Login to Plesk and click on the Websites & Domains tab.


2. Next, click on add a new subdomain.

3. Enter your desired subdomain, and specify path for the websites home directory.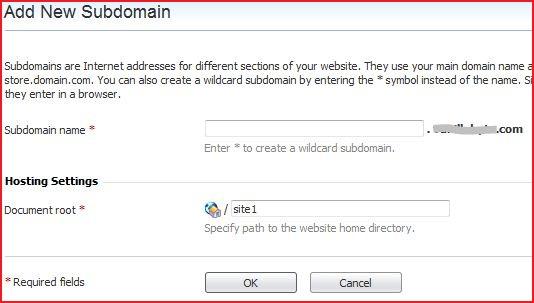 4. Click through. Your subdomain should now be listed under your main domain on the Websites and Domains page.