Cancel my account
For security purposes, clients must cancel their subscriptions from within their Control Panel. To proceed with the cancellation, please follow the steps below:
1. Visit https://support.myhosting.com/ and login with your full domain name and established password.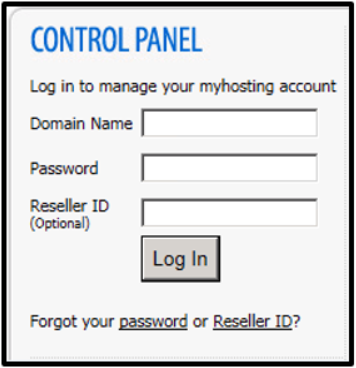 2. Click on the Windows Hosting or Hosting tab.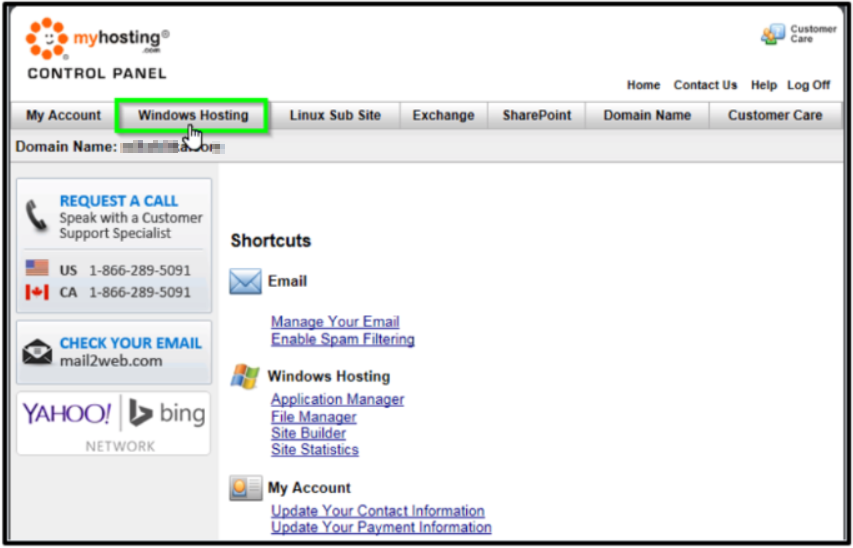 3. In the left hand menu, select Cancel Hosting Plan under the UPGRADES AND OPTIONS.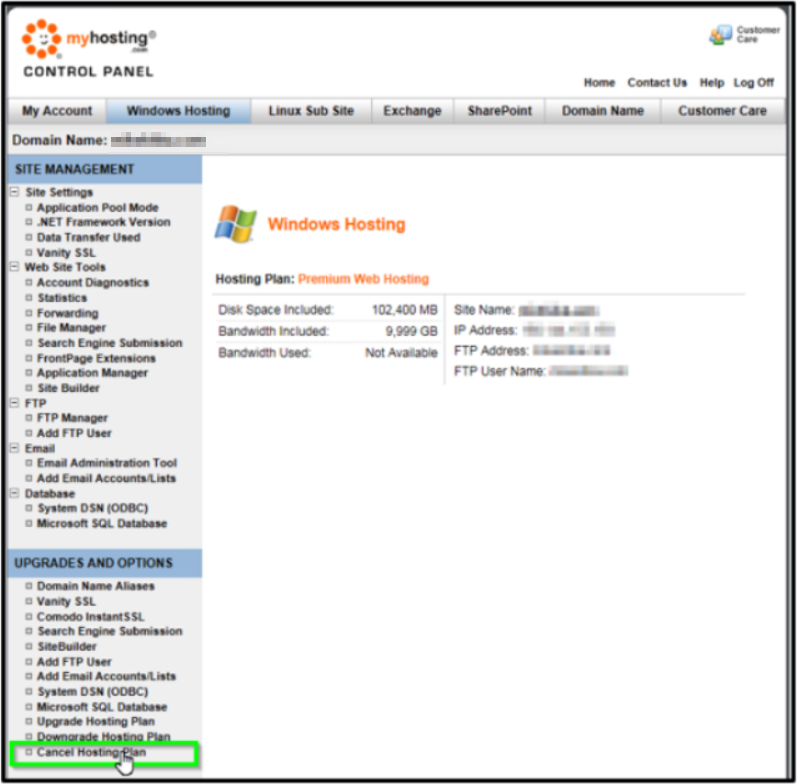 4. Select between the following options:
∙ No, I don't want parking or forwarding services.
∙ Yes, I'd like to park my domain at myhosting.com – for free.
∙ Yes, I'd like to forward my website and emails to another address – for (undisclosed amount)/ year
And then click the Continue button.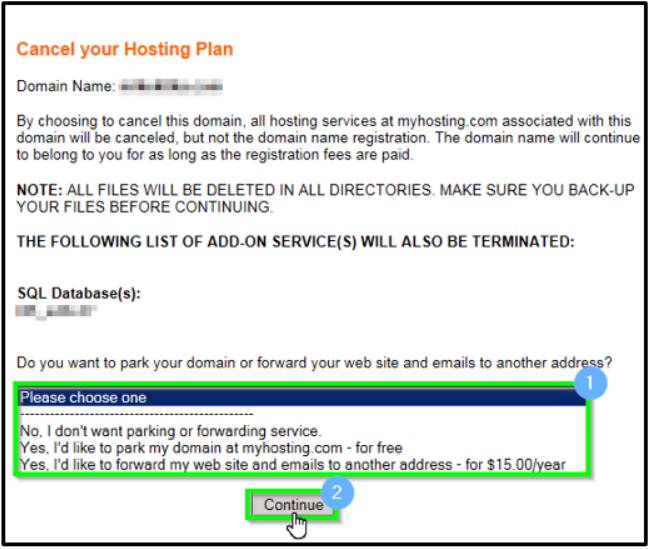 5. Complete the feedback form and finally click the Yes, please cancel button.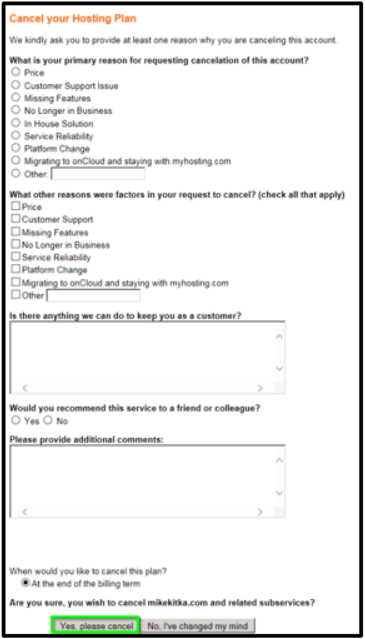 Cancelling Add-Ons such as SSL, ODBC, FTP user, mailing lists, etc.
Currently you cannot cancel any additional features that may be on your account. Simply send our billing department an e-mail request and they will process it for you.
Does canceling Hosting cancel the Domain Name Registration?
No, you own the domain. When the account is cancelled, the DNS entry is deleted, as well as the files associated with the hosting account. However, you can transfer your domain to another host by changing the name servers and technical contact. The WHOIS record will still show our name servers after the account is cancelled, until they have been changed to your new host's name servers.